Monday's
crazy hectic
to Tuesday's crazy calm(er) helped me tremendously to understand some of my stress "type A" triggers and how to deal with them.
These triggers also reminded me to turn to my beautiful Spirit Animal for guidance because he has never failed to give me wisdom, foresight and the courage to believe in myself in times of trial.
Typically a spirit animal is something fierce yet majestic. A creature that exudes strength and confidence. The animal that all other animals are jealous of because of it's haircut and it's iPhone 6.

Nope, not me. My spirit animal is cool, calm, collected. He gives a damn only when he wants to and that's not often because his level of caring is next to zero.


My calming counter-action Spirit Animal of course is the sloth.
Because I'm adamant that the sloth is my Spirit Animal, here's a few reasons why you should consider it to be yours as well.
:: Sloth reminds me to pace myself and trust the process. I'll see success - slowly but surely.
:: Sloth is comfortable saying "no"
:: Sloth understands the importance of eating the good green stuff.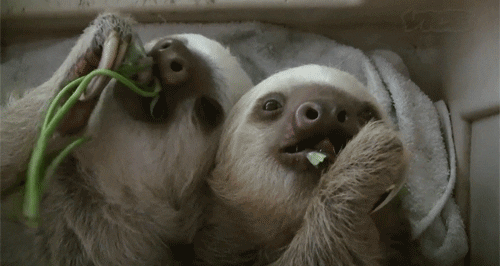 :: Sloth faces common never-do situations (
like falling down in the middle of the road
) with elegance.
:: Sloth is a passionate and gentle lover.
:: Sloth knows that if you dream it, you can achieve it.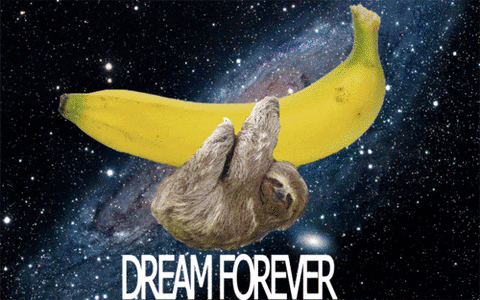 :: And don't forget, Sloth is stronger than you think!
That's all for today, friends - an ode to my spirit animal. May he guide me forever.
Any other weird things to confess today with
Kathy
?