Woo-hoo! It's Friday and it's May.
May is the most wild and crazy month at work for me because it's our fiscal year end and the pressure is on! It's been a busy week already but I'm looking forward to the weekend with derby party / photography class plans with miss
Brooke
. Snapchat friends: expect something old, something new, something awkward and something inappropriate. (that's how that saying goes, right?)
What better way to end the week than recapping a bunch of things that made me smile, think, laugh and love the universe?
Favorite App Update
Since we've already mentioned snapchat today (and in my
confessions
), we need to talk about the new update from yesterday.
At first I thought "oh shit, I might actually have to talk to my friends without allowing time to think of something witty."
Then - when I texted
Kayla
(a real text, yes) to tell her that the app was updated, we both realized it was pretty much the coolest. It's like a skype call without planning out the call part (
because I hate actual phone calls
)
Favorite Reads
So inspiring when
Women Empower other Women
You know I loved
this one
(and thanks for showing Caitlin some love)
P-R-O-U-D (and a little pissed) with
this post
. Such a strong lady!
Favorite Tweet
Lauren
knows my love for Costco so she sent me
this article
that points out the best way for single people to navigate the store.
"Anyone at Costco Monday-Thursday is basically announcing that not only do they love a good deal on AAA batteries; they're also single and ready to mingle"
Favorite Commercial
I might be a little late to the party seeing that this was from (wayyyyyy) back in 2013 - but forgive me please, I was busy in September.
This ad showed up before a YouTube and for the first time in ALL of history I didn't click "skip ad".
Favorite New Blogger
So I have to give the award to
mom
on this one.
She jumped into blogging fearlessly on Monday (with GIFS, you guys!) and hasn't let up on the momentum. She introduced herself and now she's ready to start hitting you with all of her wisdom and wit.
Thank you for all of you who welcomed her so warmly - although I DID complain that she got more comments on her first post than any post I wrote for my first 2.5 years of blogging.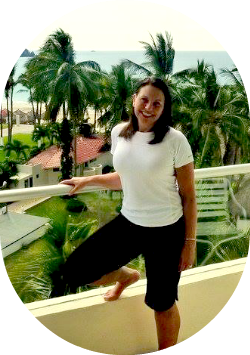 That's all I have - go enjoy the sun if you have it, friends!
Who else is linking up with
Amanda's
Friday Favorites?