Scrreeeeeech. What?
Coming up with the things I want to put in here is as second nature to me as counting the ounces of water I drink in a day (which isn't enough, people!!). When I looked at my list this week I realized that it was a little more ranty than I wanted to be today so you're welcome for scrapping those ideas and just ranting here in the very first one.


+ This weekend I got irrationally upset at Costco. It was a horrible personal experience and probably a bad idea to go on a weekend in the first place. From sample stands not being full, to slow walkers, to meat blood spilling on my hands when I was checking out some ground beef. Done. Over it. If another cart cuts me off I'm gonna scream.... internally.
+ Ha-ha I feel so bad for the sorry sucker who has to share a bed with me next. After sleeping alone for 5 months I've had a great time getting re-acquainted with the starfish position and using all the pillows and all the covers. And also falling asleep to a bedtime playlist that soothes me. It's the little things.
+ Attention span is close to zero these days. I get on a conference call, I sit in a meeting. I take notes, I make eye contact. Just having a rough time focusing, which makes me feel somehow like I'm not listening. Can I voice record all of my meetings and play them back just in case I missed something?
+ I never do my nails unless I have a date lined up or an important meeting. The rest of the work week is looking p-r-e-t-t-y easy at work so..... hey! Also, the color is Turquoise and Caicos by Essie.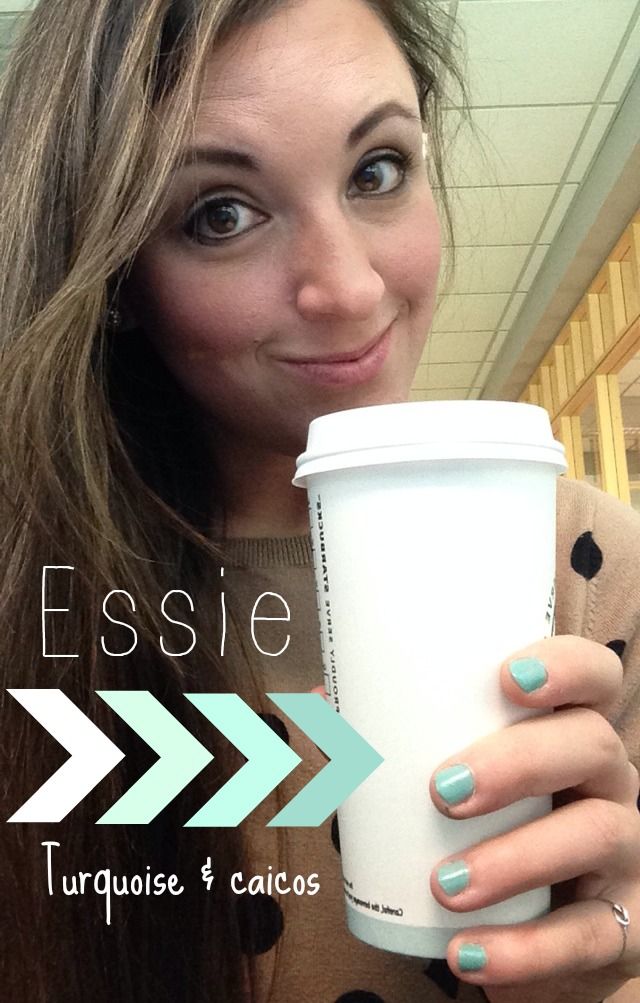 + I tried giving up chocolate for lent and I failed, okay? So - new thought is to give up chocolate *at work* since that's where all the
magic happens
chocolate tempts me anyway!
Come join
Kathy
while all the ladies spill their confessions!