Weather fake-outs are the absolute worst. I've lived in Portland my whole life and the sunny weather we had on Friday shouldn't have fooled me, but it did. It was gorgeous. The temperature didn't quite add up to the scene outside, but it had me dreaming of flats and heels. Had me aching to re-introduce corals and mints back into my wardrobe. Had me ready to put the scarves and gloves and jackets into another closet to not be seen until November.
But I know better, don't I? I know the Portland that I've lived in for 26 years. The Portland that makes it perfectly okay to stay in bed until noon on a Sunday and snapchat all your friends about it. A Portland where the local coffee shop is bursting at the seams with people who crave being socially antisocial just like me. Where we're all out in public, but lost in the glow of a laptop or the pages of a book. I know that I'll need a hooded jacket for the next three months and I know I'm crazy to think that one sunny day in February can change the entire season.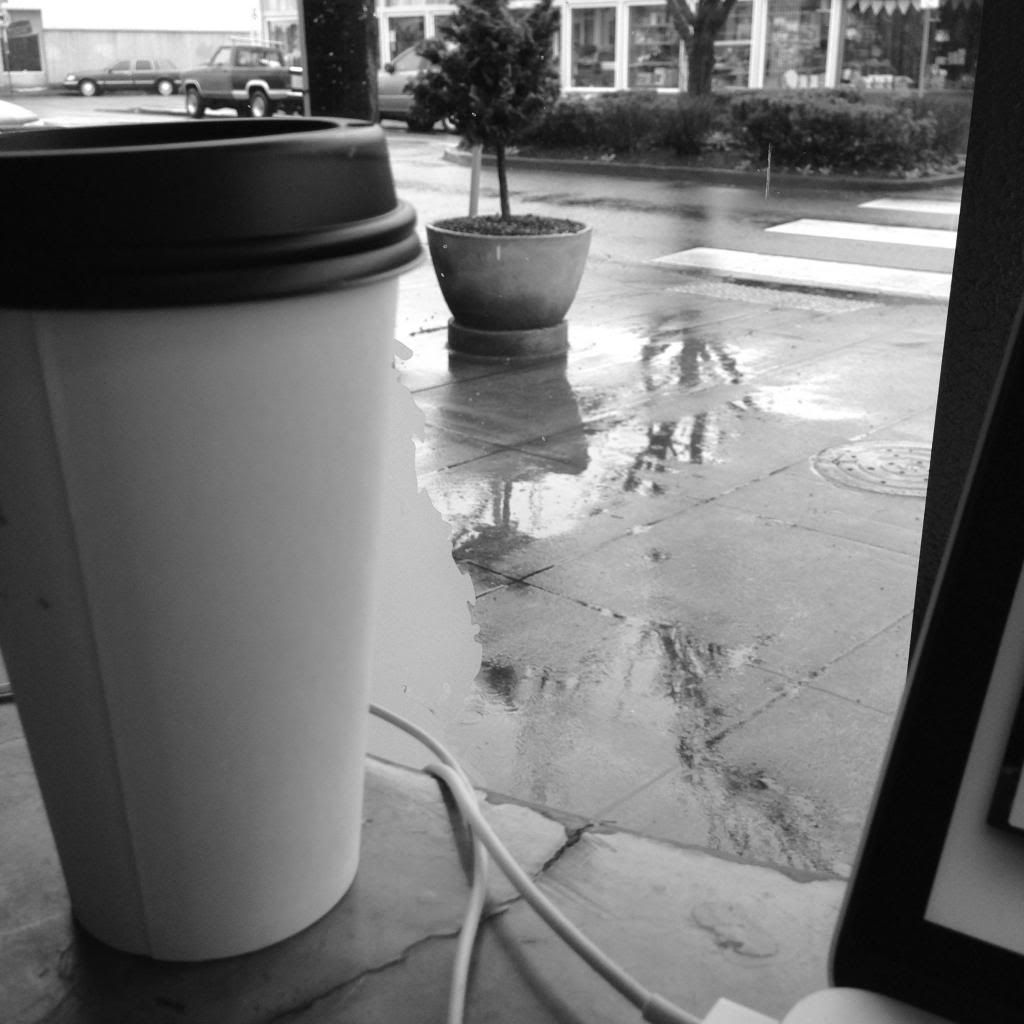 I suppose I just wanted the sun coming out on the last day of February to mean something. I wanted the song that the birds were singing to be just for me. I wanted it to mean that brighter days are coming, that this time around everything is going to be different. I didn't just want it. I needed it.
I needed this ray of light so much that I decided to be it for myself.
Rather than lazying about the house I got some great things accomplished this weekend. Like a closet purge, meal prep, workouts, laundry, girl chats over too much wine. Like a trip to Trader Joe's, Walking Dead catch-up, starting House of Cards (um-yeah!) and my favorite of all - several posts scheduled!
Scratch that, my favorite of all was the excuse to wear a hat in public. Because I love hats.
Even though the sun didn't come out for me this weekend, I've got all the sunlight I need right here in my heart.
That's all for today. My apologies in advance if I'm quiet this week - the start of the month is always my craziest work schedule. I'll be the busiest bear in my office chair. Wish me luck!