Welcome to December, the most magical time of the year.
I laid in bed last night and listened to the rain tapping against my window and couldn't help but wish that it was snow. Snow in Portland means that the city shuts down and it's nearly impossible for me to drive in to work. A few more days of pajamas, house-work and time to focus on myself would be my biggest holiday miracle. #LetitSnow
And hey, before we ramble on about how much I ate, drank and slept this weekend - do things look a little different around?
You bet they do!
I took some time out of this precious 4 days to switch from Wordpress over to Blogger, then did a quick makeover. The makeover is still in progress while I learn some HTML tricks, assign categories to old posts and re-size some photos from posts in the archives. Seriously, don't go exploring around this week - there's bad photos, missing video links and all sorts of weird things that didn't transfer right from one platform to the next.
If you need to re-follow me on Bloglovin', you can do so using the new Social Media Links in the right sidebar or below: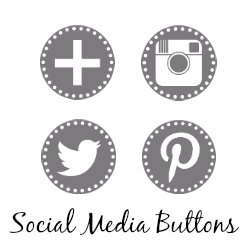 Normally on Thanksgiving weekend, I feel something like this:
This time was different thanks to all clean foods and
no pressure
from friends and family to "eat more".

Turkey (duh)
Kale + Cranberry + Pecan salad
Cranberries (no sugar added!)

One thing truly missing from the weekend was the usual homecoming of my brother (who lives in Europe) - so the house was a little quieter and there were more leftovers than usual. We are hoping that we get to see him soon in the new year.
As far as wrapping up November went, Black Friday was a success and you'll even be proud to know that I completed my revised goal of 50 running miles - considering that I could barely move after another leg day on Wednesday (yes, I'm still stretching this morning)
Hoping that you had an amazing long weekend and that your 17 alarms were able to wake you up!