I love Wednesdays around here because it's just an easy-going, no rules, no guidelines kind of day.
If you've never confessed I suggest you give it a try - get it off your chest and make us giggle or say "what the..!?"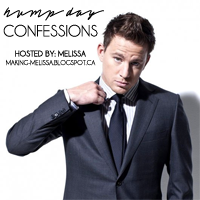 :: This week I "cleaned up" my
instagram
- meaning I took down some of the past why-the-heck-did-i-think-that-was-a-shareable junk, got rid of that aggressive phase where I put text and arrows and overlays on every...single....photo - and just took a cut at some of the unnecessary I had out in the universe. Things look a little prettier now and still show how far I've come on my
instagram
game. I was also surprised to find that I have more followers now than following. Win?
:: A serious life-goal is to get a good selfie mirror. Oh yes, it will be mine.
:: I hear the song "Truffle Butter" at least 6 times per day. When I say "hear" I mean "play". Like, on purpose. Don't google that, it's disgusting.
:: I almost was going to skip heading up to see my brother this weekend because I was sad about the
ClassPass
opportunities I was going to miss. Then amazingly realized that I have the "Flex" option, meaning that I can bounce city-to-city with no extra wear and tear!
:: Speaking of
ClassPass
- yes I'm still obsessed. I've gone to five classes in my four days of ownership with another fun barre class + event this evening. It's like I'm finally in the cool club where you get to go to seven-course meals and be a socialite... except you're sweaty and in your leggings.
:: This is embarrassing, but all this time I've thought that Montell Jordan and Montel Williams were the same guy... even though the name is spelled differently and occupation is very different. I can't even explain my way out of this one and I'm sorry. How did I realize they weren't the same? I heard "This is How We Do It" and said, "ha-ha, do you remember when this guy used to be a rapper before his talk show?". I felt like one of those people who thought Missy Elliot was new to the scene.
That's it, I'm out. Go find
Melissa
and play along!